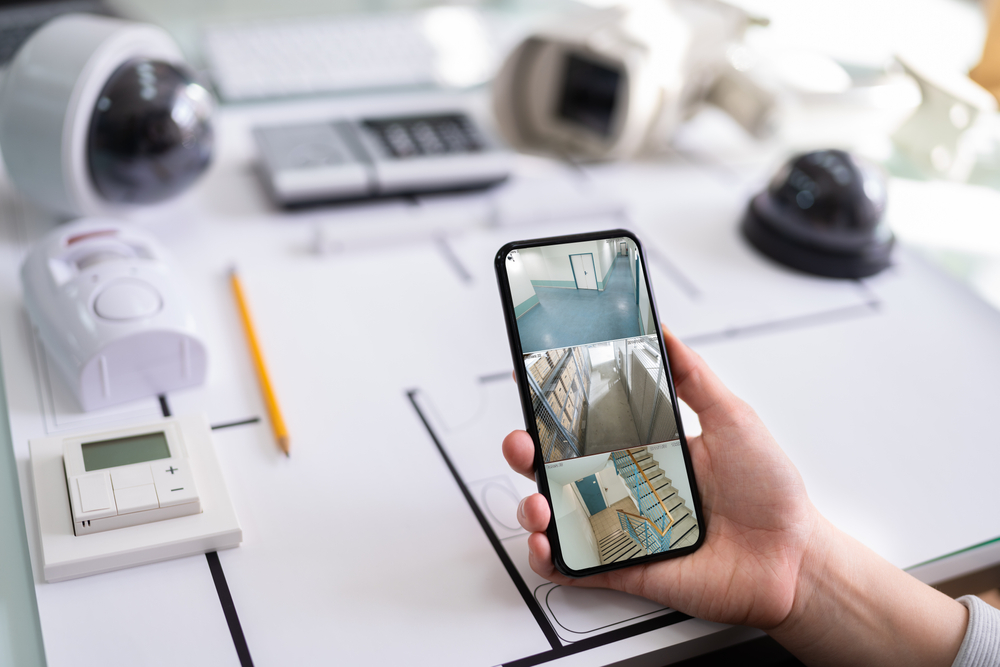 March 26, 2020 9:12 pm
Leave your thoughts
You'd be hard-pressed to find a resident or business owner in the Albuquerque area who doesn't love calling our city home. That said, there's a difference between enjoying a destination and living in forced obliviousness. You can love the place, but you still have to acknowledge that the authorities are facing a growing epidemic of crime in the area. Now more than ever, businesses need to make sure that their property and valuables are protected.
Hoping to protect your stock? Video surveillance for businesses in Albuquerque, NM may be the perfect solution for you. Here's why.
Crime on the rise in New Mexico
Regardless of what the sensationalist media has told you, the United States has become much safer overall in the last several years. Unfortunately, that's not often the case in Albuquerque. In 2018, the state of New Mexico had the highest rate of property crime in the entire United States—and more than half of those instances of crime occurred in Albuquerque, the state's largest city.
In late 2019, Albuquerque's mayor declared that the situation had become so dire that the city needed help from the federal government. Clearly, the city's authorities are overwhelmed. As a result, it's up to business owners to protect themselves and their goods from theft.
Enter video surveillance for businesses in Albuquerque, NM.
Deter criminals
More often than not, businesses that install video surveillance equipment find that they don't actually need to use it. Placing a camera in a prominent (but unreachable) position on your property sends a very clear signal: this property is protected. A camera lets potential criminals know that their actions will have consequences.
Save a little green
No matter which industry you're in, running a company is expensive. There is a nearly endless list of costs to cover. At some point, you have to begin balancing your priorities with a little bit of fiscal prudence. A video surveillance system can be a great addition to your business that won't cripple your bottom line.
Save on the cost of an in-person security professional without sacrificing the safety of your business by investing in surveillance equipment.
Keep an eye on your business 24/7
Another excellent reason to get video surveillance equipment is the ability to check on your place of business whenever you might feel the need. Several security companies offer the ability for their clients to oversee their security feeds remotely. That means you can drop in and take a look at your property any time, day or night.
Your go-to security experts
No matter which industry you're in, video surveillance for businesses in Albuquerque, NM, can be an invaluable addition, and there's no team better than Advance On-Site Protection Security to offer this equipment and service. Clients can sign up with our Security- On- Demand service. With this service, most of the time, if a business already has a camera system in place and the system is of high quality, an analytic NVR can be added to the cameras, which allows only human and vehicle detection to send signals to our dispatch center. AOPS would monitor the signals 24/7 need be, or when the business is closed for business, we would then respond with a highly trained security officer if needed.
Should a business not have a surveillance system, AOPS can add and install a system.
In most cases, surveillance can help but If there is no one monitoring the system or there is not a rapid response to the system signals the security for the business will fail.
For more than a decade, Advance On-Site Protection Security has channeled our law enforcement experience and commitment to customer service into a one-of-a-kind security experience. We make use of cutting-edge technology and top-notch personnel so that our clients can sleep soundly knowing we're on the job. Give us a call or visit us online to learn more.
Categorised in: Safety Tips
This post was written by admin