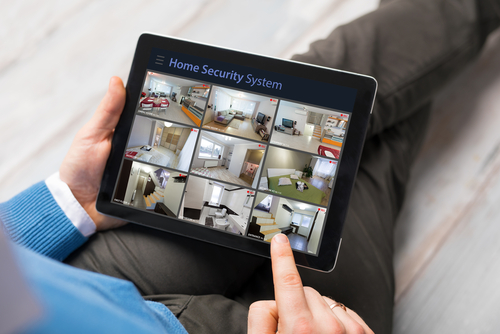 January 28, 2022 6:05 pm
Leave your thoughts
Hiring a security company is a big step towards ensuring the integrity and safety of your home or business, especially with 24/7 Security Services.
There are a lot of options out there to choose from, but one thing is for sure: They're only as effective as their responsiveness.
Security and patrol services won't do you much good if they're unable to respond to a potential threat in a timely manner (or not at all).
3 Important Tips to Evaluate Your Security Company: 
1) how responsive they are to your alarm monitoring
2) why they're that responsive (or not)
3) whether a change might be in order.
Read on for some more thoughts about how to kick-start this review process.
How far away they are
This one might sound a bit obvious, but it's genuinely a good place to start. If you're relying on a security and patrol service that is headquartered 20 miles away rather than 20 blocks away, you're likely going to have a very different response scenario should your alarms ever be triggered. Geographical distance shouldn't be the sole criteria, however; it's entirely possible that the company has more than enough patrols running through your area regardless of where the control center is located.
How open the lines of communication are
Your security and patrol provider should be available to you any time day or night, 365 days a year. If you've been working with them for a while and have found that to not necessarily be the case, then it's likely time to consider a switch to a different provider. That lack of responsiveness does not exactly bode well for diligence in alarm monitoring.
How they manage personnel
One thing we encourage in our clients (and prospective clients) is to feel free to speak up. If they want to know more about the services that they're paying for, then they should absolutely feel empowered to ask. Don't be shy about asking your provider how they manage their personnel on a daily and/or nightly basis. How many people are on patrol? How big are their patrol areas? If someone calls in sick, what's the contingency plan? All of these answers can help make you a more informed consumer.
What technology they use
Is your company still relying on analog alarm alerts, or do they prefer to be on the cutting edge of alarm technology?

Which does your company prefer and value?

Again, don't be shy about asking—any security and patrol service worth its salt should be more than willing to discuss this type of information with you.

If your current security and patrol company has their contract up for review due to budget concerns or unsatisfactory performance, then it's time to look for a change.

Our team at Advance On-Site Protection Security has over a decade of experience that we're ready to put to work for you.

Let us earn your business today.

Give us a call, and let's discuss your next moves in the security realm.

Tags: 24/7 security services, alarm monitoring security


Categorised in: Home Surveillance, Mobile Security

This post was written by Writer