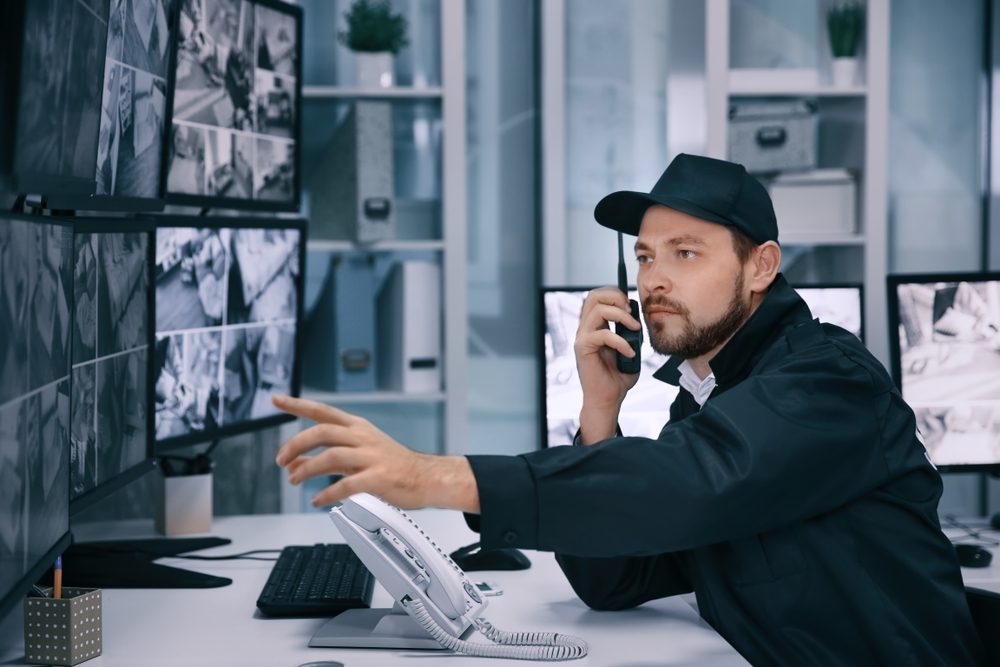 November 1, 2022 12:00 am
Leave your thoughts
The role of a security guard is crucial to the day-to-day activities of many organizations and businesses. These professionals play a critical role in the safety and functionality of businesses, schools, hospitals, and other institutions. This quick guide will provide you with a better understanding of security guard duties. 
Crucial responsibilities a security guard oversees often go beyond the basic patrolling most people think of. At the most basic level, a security guard is responsible for assisting individuals on the property and deterring any type of illegal or unsafe activities. It is important for supervisors and property managers to fully understand the duties of a security guard to ensure that their staff is fulfilling their responsibilities properly. Let's look at each of the primary duties one at a time.
Observation and Reporting
Observing the activities taking place on a property is the first foundational duty of a security guard. This is what most security guards will spend the majority of their time doing. Each guard should have a specific patrol area that they are responsible for. It is also essential that the guard have a security checklist that they work through each day or in specific time frames.
Reporting incidents is another important role. It is their responsibility to report incidents to the proper authorities and to create a report of the incident later. Employers should train security guards on the proper chain of command in which to report incidents and the proper way to create a report and submit it.
Visibility
This is an often overlooked aspect of security work. Simply being visible is an important part of this job. The presence of a security guard on duty is often a strong deterrent to illegal or unsafe activity. This is why it is important for each guard to have their specific area of patrol and to stay at their post during those hours.
Maintaining Order
Beyond simple patrolling and intervention in illegal or unsafe activities, it is also the duty of the security guard to maintain general order on the premises. This can include:
Enforcing policy and rules

Controlling access

Monitoring security surveillance

And more
When an emergency occurs, the security guard is responsible for giving instructions to others and assisting others in an orderly way.
Assisting Guests
A security guard is also expected to assist guests of the property in any way they can. This can include things such as:
Giving directions

Giving instructions

Giving information on policies or rules

Assisting in other ways as are appropriate
Security guards should always be on the lookout for unsafe events or activities. This will require their sense of hearing, sight, and smell. They are to detect unsafe conditions in advance of everyone else and take the appropriate actions quickly.
Enforce General Safety
In addition to all of these tasks, a security guard should enforce general safety precautions. This can even include health precautions when applicable. 
Categorised in: Security Guard, Security Guard Company
This post was written by admin