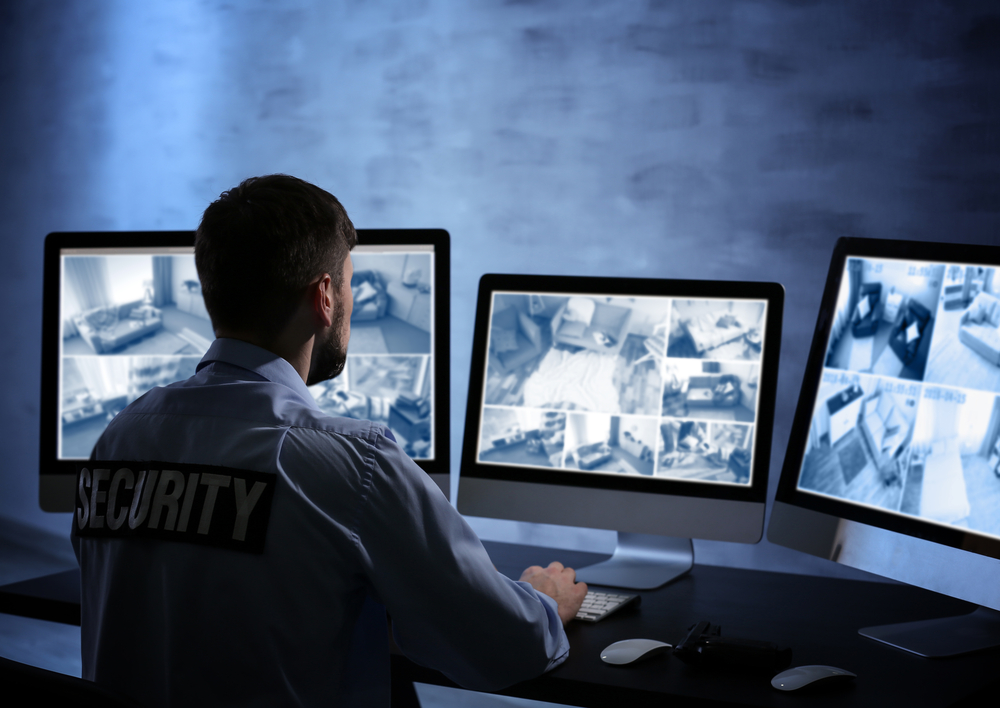 January 19, 2023 9:12 pm
Leave your thoughts
If you're thinking about a career change to security, or if you've worked in private or public security for years, it may be time to consider the benefits of a job change.
While it's predicted that there will be a record number of people looking to change jobs this year, it's probably a good idea to take a look at what the options are in this career field. Let's start by looking at some of the top security companies.
Securitas Services
The Brink's
DynCorp
G4S Secure Solution
Booz Allen Hamilton
ADT
CACI International
Garda Security Canada
Control Risks Group Holdings
Advance On-Site Protection Security
What is the highest pay for a security guard?
Security guard pay can vary a lot based on experience, region, and the relative danger of the job. This means that typical pay can be as low as $19 an hour with virtually no benefits to a high of over $500,000 a year or more. Security guards with no experience who are patrolling relatively low-risk areas will tend to make near the lower portion of the pay scale.
As security guards gain experience or work in higher cost-of-living areas, this pay will increase to around $35 to $59 an hour. Security guards who work for larger companies also tend to receive benefits such as health insurance and retirement benefits.
Private security guards or bodyguards can command six-figure salaries, but these positions typically go to the most highly trained and capable guards. These positions are much harder to obtain but can be quite lucrative for the right candidate.
Which security training is best?
There are a lot of different types of training for people in the security industry. While there is no "best" training program for everyone, there are some types of security training programs that are definitely worth considering.
Cybersecurity training is one of the most sought-after types of security training, and programs are quickly growing in popularity. With so many companies storing sensitive data via onsite servers or remotely, many of the security threats they face are the result of viruses, malware, and deliberate cyber-attacks.
Theft and loss prevention training are absolutely essential for anyone looking for a job with a retail establishment. As thieves become more sophisticated, this type of training helps to ensure that security guard services are capable of not just stopping a crime, but also preventing them.
Active shooter response and preparedness courses are swiftly growing in popularity as the demand for this type of training is coming from a variety of employers. Schools, large venues, and even large retail establishments are requiring their guards to obtain this type of training.
Security communications, including classes in conflict de-escalation, are also becoming increasingly required for security guards.
Many employers prefer to prevent conflicts altogether, and this type of training ensures that security guards are able to deal with people who are mentally ill, under the influence of drugs or other substances, or simply looking to create a conflict in a manner that reduces risk and liability for the company, their employees and their customers.
What type of job is security?
While many people think of jobs in security as patrolling a parking lot or monitoring security camera footage, the truth is that a lot of security jobs are done from a desk. Cybersecurity is probably the fastest-growing segment of the security industry. People who work in this field typically have some training in software or programming. This does not necessarily have to be in the form of a Bachelor's degree, however. Many people who work in cyber security receive training through short courses designed to fast-track people into this career field. Specialists in cyber security are typically analyzing software to look for potential security breaches.
Security can also be more about planning and construction. Security professionals are absolutely necessary to assist with the design of large public spaces such as schools, banks, stadiums, and even outdoor parks. Security engineering is a field that is swiftly growing and encompasses not just the construction of new facilities, but also the retrofitting of existing ones.
Government security, including federal and local levels of police, SWAT, and correctional officers are predicted to grow in the coming years. These jobs can vary from local beat patrol officers to military-civilian liaisons. As security threats are predicted to increase over the coming years, the federal government has already signaled its intention to increase the size of both military forces and organizations such as Homeland Security and the FBI. Jobs with these organizations are highly sought after due to good benefits packages that will often include pensions.
Of course, there are still plenty of jobs in private security. This field has a wide range of options, including building and grounds patrol, personal bodyguards, convoy movement (such as bank trucks), and a lot more. This section of the security field is predicted to grow in some areas as private individuals and companies deal with increasing threats both domestically and abroad.
What is 3-level security?
3-level security is a term that refers to the three different methods of entry a person or entity must produce in order to gain access to a building or information. In the cyber security world, 3-level security typically refers to a user-generated password, phone verification, and a third method such as a face or fingerprint scan to gain access to information. When referring to physical or "real-world" security, this could mean producing a photo ID, swipe badge, and a thumbprint or PIN number to enter a building.
3-level security is considered to be the aspirational standard of security, and many major corporations and government agencies are already implementing these protocols.
Contact us today to get started.
Categorised in: 24-Hour Security
This post was written by Writer