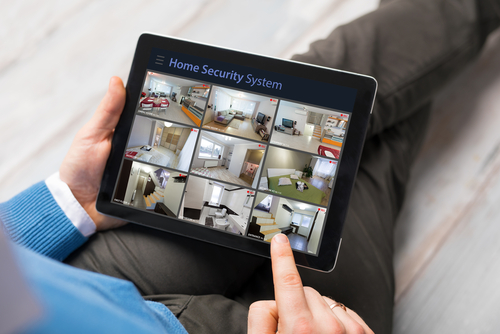 January 19, 2023 9:06 pm
Leave your thoughts
Security guard companies are a vital resource for local businesses and communities, providing daily security for thousands of people. Every establishment needs protection from theft, fraud, and other crimes, from small mom-and-pop shops to large corporations. But which security companies are truly the best?
Below is a list of the five best security guard firms that we've compiled here at Advance On-Site Protection Security:
Advance On-Site Protection Security
For over a decade, Advance On-Site Protection Security has provided professional security services to residents and business owners in Albuquerque, Rio Rancho, Carnuel, and North Valley. Their team of experienced guards is ready to provide you with the protection you need throughout your neighborhood or business.
Advance On-Site Protection Security understands how important it is for residents and business owners to feel safe when they go about their day-to-day lives. They have provided peace of mind to New Mexico residents for over a decade and will continue to do so for years.
G4S
G4S is the top security guard company in the world. It has an estimated global workforce of 800,000 people and operates in more than 90 countries. Their employees work to ensure the safety of their customers and communities worldwide.
They have innovative smart technology that helps them provide flexible, custom solutions for their customers. This allows their clients to focus on what they do best: providing quality services that are unique to their industry.
G4S is an industry pioneer in both security and building maintenance. They employ proactive security measures to ensure that their clients' businesses are safe from intruders who could cause property damage or harm to their employees.
Securitas USA
Securitas USA is the most locally-focused security company in the country. As an industry-leading security provider, Securitas focuses on continuously improving our operational structure, the knowledge of our employees, and the processes surrounding service delivery.
With their specialized Remote Guarding security tools, Securitas Remote Guarding Officers can detect and prevent illegal site activity. They use these tools to help them identify risks before they become problems for your facility or operation.
National Security and Protection Services
National Security and Protection Services is a Fort Worth-based company providing top-quality security guard services since 2005.
They are committed to protecting properties by offering security solutions in Fort Worth, TX. They also offer investigative and security guard services that strive to be cost-effective for our clients. Regardless of your business's size or mission, they do everything possible to make high-quality services affordable.
American Hawk Security
Colorado-based American Hawk Security was founded in 2011 and has since grown to be one of the top security guard companies in the country. They provide security guard services for clients in several industries, including residential, commercial, and industrial sites. They also offer mobile security guard units for large events and property managers who want to hire a private security firm but don't want to incur the cost of hiring full-time guards.
American Hawk provides each client with an assigned account manager who will work with them throughout their contract. This ensures that each client's needs are being met daily. The company also offers 24/7 support so that its team members can promptly address any issues that arise at any time of day or night.
What Are the 3 Types of Security Guard Force?
There are three types of security guard forces. The first is government security guards, who a government agency employs. These guards are often used to protect government buildings and property and help enforce laws and regulations.
Private companies and organizations like banks or retailers employ in-house security guards. These guards are typically used to protect company assets and properties against theft or damage, but they can also be hired to provide other services, such as crowd control at events or concerts.
Private security guards are the third category of security personnel; they work for private companies and are hired by clients on a contract basis. Like the public and private sector security officers, private security guards are tasked with keeping the peace, preventing criminal activity, and enforcing rules and regulations.
Who Is the Biggest Security Company?
More than 90 countries are served by G4S, making it the largest security firm in the world.
The global private security firm G4S has its headquarters in London, England. In 2004, Securicor, based in London, merged with Group 4 Falck, a Danish firm, to form the current company. This business provides a wide array of services, such as guard services, monitoring tools, emergency response vehicles, and safe prisoner transport. Globally, G4S provides security services to governments.
As a result of the merger, G4S's North American operations are now managed by Allied Universal.
What Is Security Full Form?
Security in its full form is‍ S-Sensible E-Efficient in work. C-Claver U-Understanding. R-Regular I-Intelligent T-Talent Y-Young.
Security is a term used in many different contexts, but it generally refers to protecting assets and people. In the context of a company or organization, security refers to the management of risks and threats so that an organization's assets remain secure and its employees are safe from harm. Security can be applied at all levels of an organization, from top management down to individual employees and even customers.
What Are the 4 Levels of Security?
There are four security levels: deterrence, access control, detection, and identification.
Deterrence is the first level of security. It is used to keep intruders out of facilities or to deter them from entering the facility in the first place. This can be done by making it difficult for intruders to enter a place or using guards who patrol the perimeter to scare away intruders.
Access control is the second level of security. Access control can be implemented by using locks on doors and windows or by using biometric systems that only allow certain people into specific areas with their fingerprints or other unique identifiers.
Detection is the third level of security. Detection involves monitoring what happens inside a facility and detecting any attempts at unauthorized entry into areas where such activity would not be permitted. This can be done through video monitoring systems or motion detection sensors that sound alarms when triggered by movement near them but do not have any way for humans to communicate with them directly.
Identification is the fourth level of security because it involves identifying who someone is before allowing them access to different parts of a facility. Examples of identification include name badges, employee cards, and security badges. This is done using some identification card or driver's license.
Conclusion
The security guard industry is growing rapidly, and demands for a more professional and reliable security service are increasing. As the industry grows, it is important to choose a trustworthy, experienced company that can provide you with the best security guards in the field. Contact us today to learn more!
Categorised in: Security Guard Company, Uncategorized
This post was written by Writer