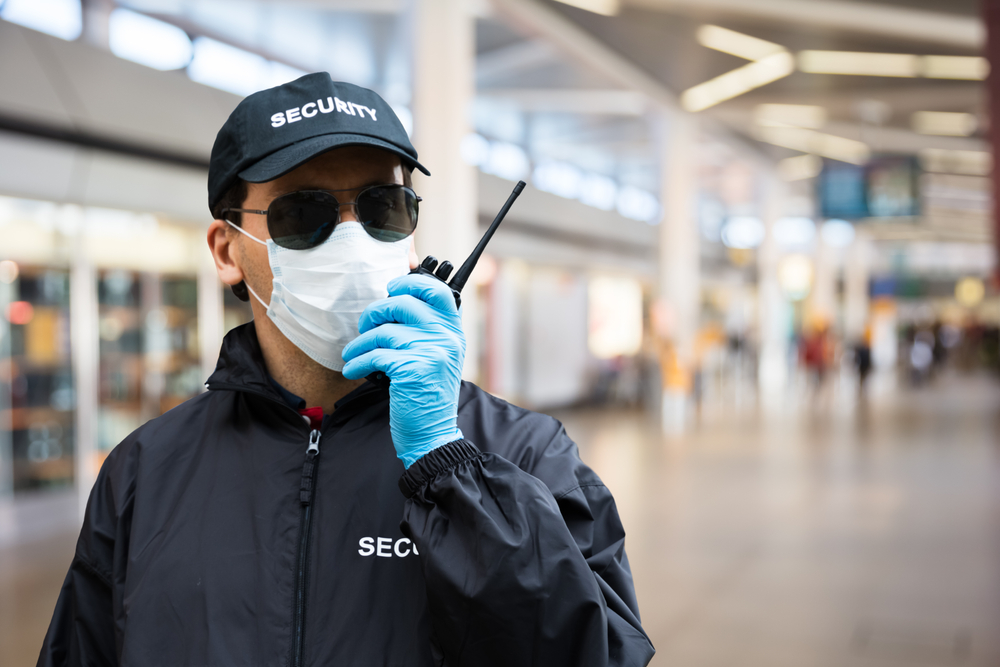 March 24, 2023 9:22 pm
Leave your thoughts
The term "24-hour security" can mean a lot of different things. At the very loosest definition, 24-hour security can simply mean that a building or event is being monitored around the clock via security cameras. However, for most of our clients at Advance On-Site Protection Security, 24-hour security means having a live person or group of trained professionals always available.
Typically, this means a client looking for 24-hour security must choose between security guards and bodyguards. Each option has unique advantages and disadvantages; making the right choice will depend greatly on your individual needs. 
Of course, when determining what type of security is right for you, your family, or your company, it's important to pay attention to costs. This article is meant to be a guide to the costs of this type of elite security. Remember that you must contact us for an exact quote for the type of security that matches your circumstances and needs.
Security Guards
When people think of security guards, they could be picturing anything from a person trained to deter petty theft and vandalism to a unit of highly skilled guards ready to defend a building or event against threats such as a terrorist attack. The amount that a person or company would need to pay for security guards can have a fairly wide range because there is a huge difference in the training and expectations of security guards.
An unarmed, uniformed security guard with minimal experience will cost a company around $30 an hour. These guards are typically deployed in shopping centers and are mostly a deterrent to petty theft and vandalism. Remember that this cost is not necessarily the take-home pay of these types of guards. The hourly rate factors in such costs as insurance and benefits.
If you are looking for a security guard or off-duty police officer to provide protection, prices typically start at around $60+/hr. These security guards can perform arrests, are usually armed, and are more highly trained. For example, it's common for guards at this level to have training in using physical force, handgun use, and even de-escalation techniques. They are ideal for crowd control, buildings, and events where rioting or gang violence might be an issue.
However, you may consider Executive Protection Services for indemnity assurance and working under a licensed and insured security company. Prices for EPS typically start at around $85/hr and can go up to $125/hr or more for a single, qualified agent. EPS provides agents trained to respond appropriately to a wide range of security threats, giving you peace of mind that you are fully protected.
Bodyguards
Bodyguards are a different type of security personnel. Rather than secure or defend an event or building, the job of a bodyguard is to protect an individual. While it is not uncommon for bodyguards and security guards to work together in a variety of situations, they each have a unique role.
Bodyguards are trained professionals with a police, military, or martial arts background. Part of their contract is that they must put their lives on the line for their clients. Because of this, their services are typically some of the most expensive in the security industry.
It is possible to hire bodyguards by the hour. Still, many VIPs, business executives, celebrities, heads of state, and other dignitaries will usually enter into long-term contracts for this type of private security. 
The rates for this type of security include the salary of the bodyguard and private security insurance, licensing, firearm permits, training, and employment taxes and benefits. It is also expected that the client will pay for any costs associated with travel for their bodyguards.
While it is difficult to give an exact amount for this type of security, the hourly rate for a personal bodyguard will typically start at around $100/hr. It is not uncommon to see rates for the most experienced and highly trained bodyguards go as high as $1000/hr. 
However, remember that most bodyguards will work in groups so that individual guards can have time off to rest while the client is still provided 24-hour security. Benefits, training, and travel expenses must be paid for the entire detail. That means the monthly cost for a single-guard security detail working in shifts will typically cost between $43,200 to $72,000 monthly or approximately $500,000 to $900,000 annually.
Questions to Ask About Security Guard Pricing
Are you in need of a one-time or long-term security solution? 

How many bodyguards are required to protect yourself, your family, and your assets?

The number of bodyguards could range from one to several, depending on the needs.

What are the primary physical locations that need security? What security challenges are present in these locations?

Will you be traveling? For how long?

What security challenges does your lifestyle present?

What is the value of the assets or people that must be protected?

Are there any specific security threats you are facing? If so, what factors are involved?

What is the quality and experience level of the agents providing the security?
Contact us today if you need help putting together a security plan for yourself, your family members, your business, or other entities. We have years of experience providing both long-term and short-term security solutions, and we would be happy to meet with you and discuss your unique situation and concerns.
Categorised in: 24-Hour Security, Security
This post was written by Writer