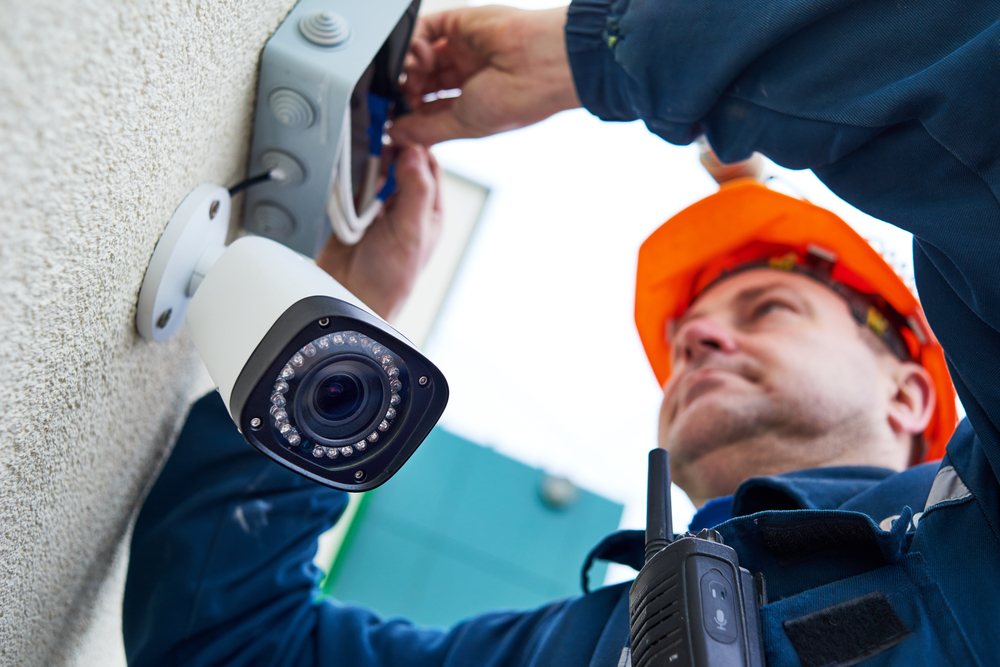 May 26, 2023 8:40 pm
Leave your thoughts
What Do I Need To Know About Security Camera Maintenance?
Security cameras, whether for home or business security, are essential in keeping your property safe and secure. Proper maintenance of your security cameras is critical in ensuring their longevity and effectiveness. With proper maintenance, you can extend the lifespan of your security cameras, prevent potential security breaches, and minimize potential downtime due to technical issues.
So, what do I need to know about security camera maintenance? In this blog post, we'll look at the key considerations for maintaining your security cameras to ensure they are working correctly and efficiently.
1. Check for damage
Regularly check your security cameras for any visible damage, such as cracks, breaks, or water damage. Any damage to your security cameras can affect their functionality and capability to provide proper surveillance. Damage could compromise your system's efficiency, leading to footage loss in critical incidents.
2. Clean lenses and housing
Security cameras are generally installed outdoors, which means they can be exposed to debris, dust, and other pollutants. Regular cleaning of the camera lenses and housing should be done to ensure that they remain clean and free of debris that may obscure or affect the quality of images they capture.
3. Check and maintain camera power supply
Regularly check your camera power supply and ensure it's functioning well. Make sure to check the wiring to see if it's tamper-sensitive and confirm if the socket is properly connected. Any power interruption can cause the camera to shut off, and it may cause you to lose essential footage.
4. Keep your security cameras up-to-date
Update your security cameras regularly to ensure that they work efficiently with all recent threats. All security systems, including cameras, must run updated software to ensure top performance. Upgrading security cameras to access further features is also necessary.
5. Check and test your security cameras regularly
Periodic testing of your security cameras is important to ensure that they are working correctly and producing high-quality surveillance footage. Carry out regular tests on your security cameras to check if they are performing optimally. It's also essential to conduct tests twice yearly, to verify their longevity and efficiency.
6. Calibrate and adjust your security cameras
Calibrating and adjusting your camera involves setting the correct angles of view and ensuring that the cameras are properly aligned. Take care to check that your camera angles are in the correct position as poor angles can affect surveillance footage. Calibration and adjustment also help in providing the ideal viewing area.
7. Consider the environment
Various environmental factors, including weather, can play a big role in camera wear and tear. During colder weather, snow and ice can accumulation on lenses, which can interfere with the cameras' overall functionality. Dust on the camera lens or housing can also accumulate more on the cameras, so you should regularly clean any debris or dust on the cameras.
8. Check the storage capacity of your DVR/NVR
Ensure that you have enough storage space for your DVR/NVR to store the footage. Old footage can consume space on your DVR or NVR, so it's crucial to consider using an automated system that retains footage according to a specified schedule. Check for any errors or discrepancies in time-lapse footage. As such, it's important to ensure that your security cameras have enough storage capacity and regularly check the storage drive against malfunction.
9. Keep the wiring under scrutiny
The wiring of security cameras should periodically be checked and evaluated against potential wear and tear. If there are any damaged wires, it's better to replace them right away. Unrepaired wires or wires with loose connections can affect the efficiency of the security camera system and may potentially lead to costly repairs.
Final Thoughts
Regular maintenance and checks on your security camera system are essential to keep your premises safe and secure. By following the tips and practices listed in this blog, you will ensure that your camera system functions efficiently, catches possible threats, and extends their functional lifespan. You should consider scheduling a regular checkup or maintenance plan with your security camera company to ensure your camera system works optimally. Following these maintenance tips can ultimately lead to a more secure and protected environment for years to come.
Categorised in: Security Camera Maintenance
This post was written by admin