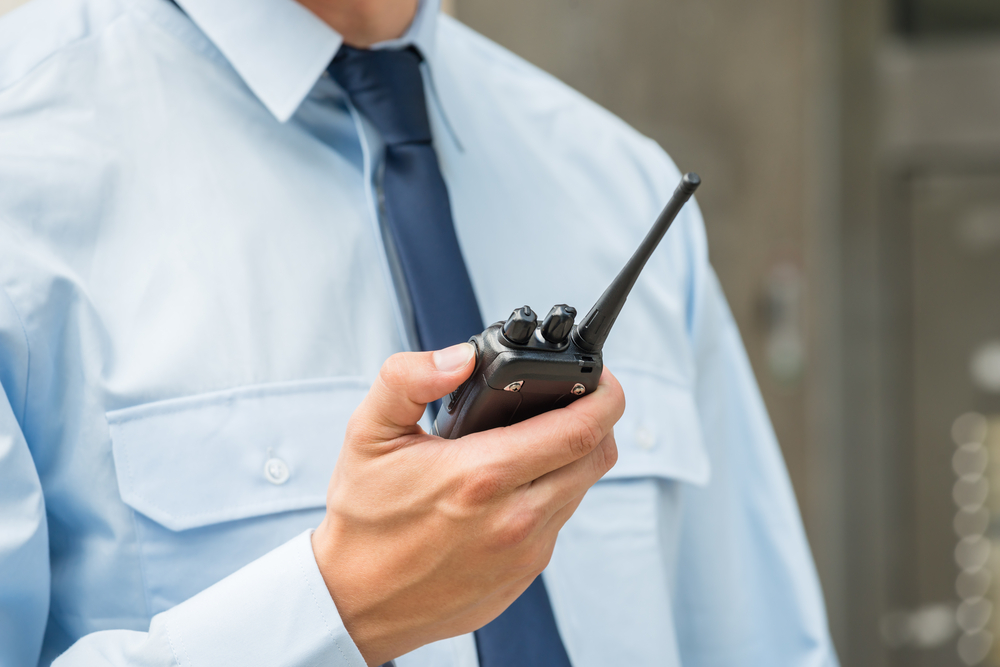 June 19, 2023 8:25 pm
Leave your thoughts
While there are a number of different types of security services, the term "5 security services" typically refers to the five different types of security personnel. Specifically, this term is used to reference the five types of security training that personnel in the industry can obtain. It's important to realize that there is personnel with multiple training levels and that specialists can only accept certain types of jobs within each of these groups or will only work with particular clients.
Private Security Officers
Private security officers tend to have a relatively low level of training, and as such, they will typically not carry weapons or be allowed to physically interact with patrons. They are commonly seen in large retail environments or at events such as outdoor festivals and concerts. Generally, their role is to deter crime or deal with minor crowd control issues.
These individuals are typically the lowest-paid and least trained security personnel available for hire. While they are a useful part of an overall security plan, it is not ideal to rely on this level of security alone for events or locations expecting to experience large volumes of people, agitated crowds (such as political protesters), or that have received threats.
Retail Detectives
Retail or store detectives typically work closely with private security officers to protect a store's assets. They can monitor video surveillance systems of problematic areas of the store or watch customers in self-check-out lanes and other high theft areas. In the event of an incident, they can be authorized to apprehend suspects non-violently, but they are typically not authorized to make arrests on their own. This usually means that local law enforcement must be called in to make an arrest.
Retail detectives can wear plain clothes or a uniform. They usually move throughout a store when they are on duty. This allows them to monitor areas all over a store, including areas limited only to store personnel. Because of their training, they can identify areas that have the potential to become problematic, such as blind corners, as well as identify procedures that could lead to problem situations in the future.
Law Enforcement
Off-duty and retired police officers and active-duty law enforcement officers have a higher level of training. As such, they are ideal personnel for events with a high likelihood of crime or for events where traffic control (for both people and vehicles) will be needed. 
Because of their strong relationship with local and even state law enforcement, they can be ideal for very large events. These individuals can be the cornerstone of a security plan involving video surveillance and other types of security personnel.
Unfortunately, not everyone can access this type of personnel, and it is usually very difficult to direct them for private purposes. Therefore, while a good security company will consider local law enforcement, they strongly recommend developing a plan that is not wholly reliant on them.
High-Level Professional Security
High-level professional security personnel may carry titles such as "bodyguard," but many tend to operate under titles that don't reveal much about their training or capabilities. Professionals at this level tend to have years of training and experience in some branch of law enforcement or the military. They are usually in good physical condition, and they can deal with a wide variety of security situations. 
The exact type of training and experience these professionals have will determine what kind of services they can provide. At this level, it is possible to find professionals who are adept at everything from high-level and complicated security plans to hostage retrieval, bodyguards, and a lot more. 
The wide variety of skills and knowledge of these types of professionals make it difficult to explain everything they can. Often, the better course of action is to contact a security company such as Advance On-Site Protection Security and explain your security concerns. A professional company can guide you through selecting the professionals you need.
Private Investigative Services
Private investigators are often considered to be a type of security service that is in a different category than the other types of security on this list. Common examples of this field include insurance and fraud investigators, who can uncover everything from the origins of a traffic accident to the details of financial malfeasance. Other PIs may work as private contractors, taking on clients who need information for civil court cases.
Private investigators are a type of security personnel who may work with other types of security professionals, or they might work completely independently.
Of course, if you don't have a background in security, it can be difficult to know exactly what type of security personnel you need at your home, business, or special event. In many cases, a combination of these types of personnel is used. Hiring a security company with experience creating and implementing full-service security plans is generally a good idea. In addition to the services described above, a company like Advance On-Site Protection Security will incorporate security cameras, sensors, and other electronic equipment into a plan to provide security to guests, customers, employees, physical assets, and more.
If you need assistance creating or implementing a security plan for your home, business, or event, visit us at Advance On-Site Protection Security. Our staff has years of experience helping our community to protect their loved ones, employees, assets, and so much more, and we look forward to helping you too.
Categorised in: Security
This post was written by admin