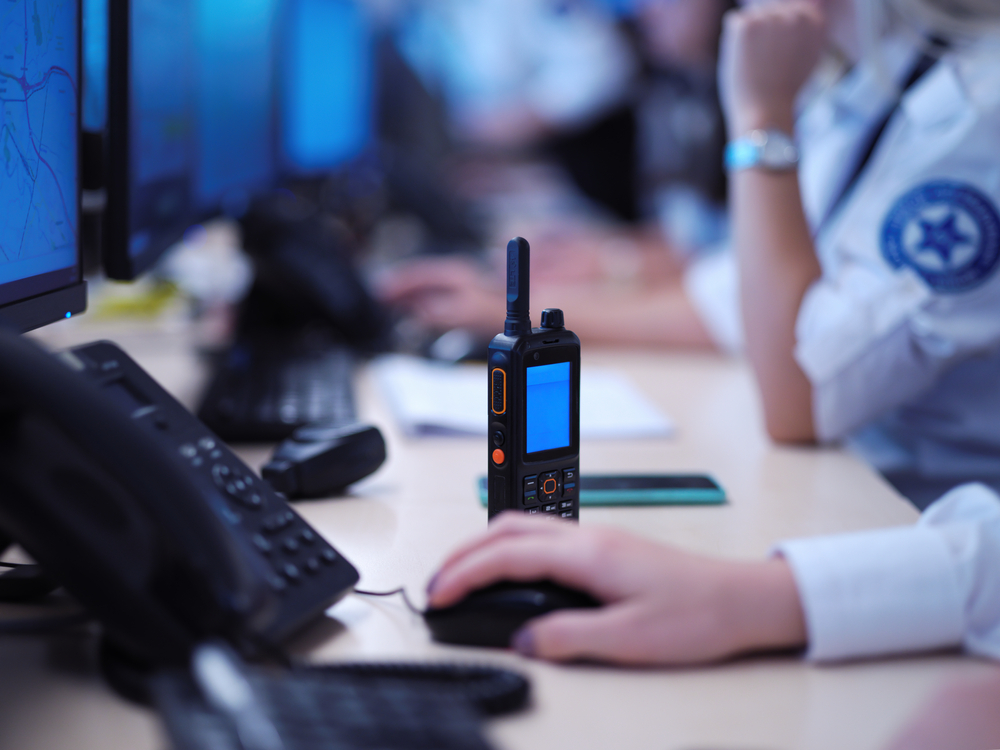 June 19, 2023 8:48 pm
Leave your thoughts
If your home or business isn't undergoing an active threat, it can be difficult to understand why you need security services. All too often, managers and business owners make the mistake of assuming that if there has never been a problem in the past, there won't be one in the future. In reality, criminals are constantly on the lookout for homes and businesses that are unprotected. Having security services at your location has a lot of other benefits too.
Crime Deterrence and Prevention
Just the presence of security officers can provide a physical and visual deterrent to crime. Multiple studies have shown that the presence of even one officer can dramatically reduce the crime rates in their patrolled area and prevent the likelihood of an assailant inflicting harm.
Security personnel can immediately intercept and stop the perpetrator when they catch someone causing trouble on your property. Security officers always offer an extra pair of eyes and ears, preventing small-time thieves and vandals from attempting to steal or damage property simply because the risk of being caught is too high. 
At higher levels of training, security officers can do more than deter crime. Their purposeful and distinct presence can provide immediate action in many possible scenarios, from de-escalating a situation to deterring hostility. Security cultivates situational awareness and maintains balance. Without security, individuals often become complacent and miss the unusual behavior of civilians, employees, and others around them. Awareness is an ongoing activity, and people want to do the right thing, so security guides a positive and proactive culture.
Improving the Customer Experience
Few businesses consider security to be part of the customer experience. Still, it can make up a large part of how a customer feels about visiting or doing business in a store. Good security officers know that their job is to keep customers safe, and in doing so, they often find themselves chatting with customers to ask how they are and how they can help them. The better they listen to customers, the more successful they are at serving those around them. As a result, security often builds a report with clients, greeting customers and serving as their first impression of the business.
While the primary duty and service of security is to protect, officers often act as a point of reference or contact among customers. Sometimes a customer might need help with a locked door or to walk to their car at night. In tense situations, a customer may be upset and speak quickly when reporting an incident. Security is responsible for deciphering what is being relayed and offering support so they feel safe and secure. The mere presence of security helps maintain a safe business environment. It is a welcome addition, regardless of whether the industry is in retail, office, manufacturing, pharmaceuticals, or events.
Knowing security is near provides safety and assurance to employees and customers. If a customer knows a store or venue is safe, they are much more likely to spend more time perusing shelves, interacting with employees, and will be more willing to spend on high-ticket items.
Increase the Safety of Staff and Customers
Security plays an important role in protecting against violations, maintaining order in the workplace, and ensuring rules and regulations are followed. In some cases, they can be authorized to take disciplinary action against those who break the rules or display inappropriate behavior.
Security can help prevent violence, riots, or disorderly conduct in large crowds. Security officers can help to organize and control situations such as large events and employee terminations or to promote a general sense of order and safety in corporate buildings. Having security on-site can make people feel safe, and in most cases, staff and customers will respond positively to the guidance they issue.
Security officers can also act as first responders in an emergency. They are trained to provide immediate assistance, such as operating an AED or performing CPR, which could be the difference between life and death. Security officers can also help during natural disasters or health crises, such as directing people to safety during a fire or earthquake. Security guards can provide essential services to clients and customers in times of need.
Handle Security Issues Quickly
Every second counts when it comes to incident response. The threat must be discovered and mitigated as quickly as possible. Security is crucial in getting back in control of an incident.
It is essential to respond quickly and efficiently to security issues to protect business assets and minimize the impact of an incident. Containing a situation swiftly is key to avoiding further escalation of a threat. In particular, having an organized system, procedures, and adequate staffing to help quickly resolve an issue will greatly return a business to its normal operations. Clear judgment is needed to determine the best course of action to ensure the safety of all involved.
For this reason, an emergency should be met with a team of responders, including security personnel, law enforcement, fire department, and medical personnel. An untrained person unfamiliar with protocols may find this combination confusing and difficult to manage. Security is trained to not only communicate well with each department but they are also trained to handle the complexities of clear reporting and emergency response.
If you are unsure about the security needs of your business or event, visit us at Advance On-Site Protection Security. We have years of experience helping clients from all over the city, and we look forward to developing a security plan to fit your needs.
Categorised in: Security
This post was written by admin