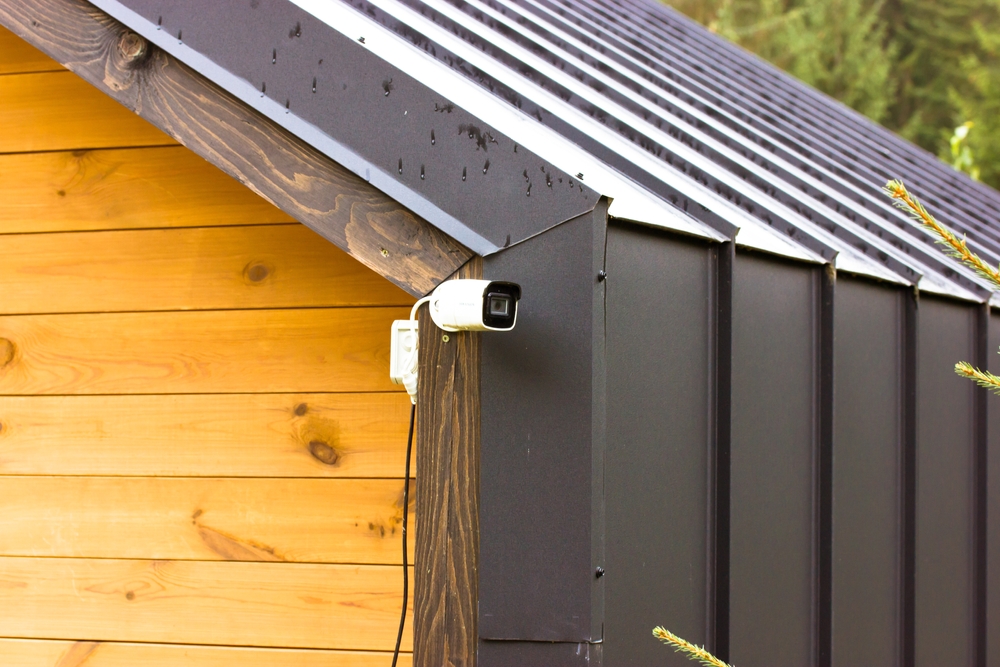 June 6, 2023 6:01 pm
Leave your thoughts
Home surveillance systems have become increasingly popular in recent years. As many residents of our area realize that they must be responsible for their family's safety and security, they are looking for ways to monitor their property and their loved ones.
Of course, the decision to invest in a home security system depends on the level of security desired. If a person chooses to purchase a home security system, it can provide peace of mind in the event of a security incident. Camera systems can capture important details such as a license plate number or the face of a criminal, information that can later help law enforcement.
How To Determine How Many Cameras Are Needed
The number of security cameras you need depends on the size and layout of your home. It is usually recommended that you place a camera at the main entrance of your home. Many people install security cameras in the main hallways or second floors for added security. Finally, installing outdoor cameras is an excellent way to ensure that all areas of the property are covered.
Types of Security Cameras
Before you start looking at cameras for your home, it's a good idea to familiarize yourself with some of the most common varieties.
Video Doorbell Cameras
Video doorbell cameras are popular outdoor cameras that replace your traditional doorbell with one with a camera inside. It starts recording whenever the camera detects motion or when the doorbell is pressed. Some video doorbell cameras feature two-way audio to your smartphone or smart speaker. Video doorbells can also record interactions if you don't answer the ring to review the footage later.
Outdoor Cameras
There are wired and wireless options for outdoor cameras. Wired cameras are hardwired into your home's electrical system. Wireless cameras are typically plugged into a wall or are powered by batteries.
Indoor Cameras
Adding an indoor camera to your home can give you remote access to your home when you are away from home. Indoor cameras are plug-in devices requiring a Wi-Fi or internet connection to provide live video feeds and remote alerts.
Wireless Cameras
Wireless cameras are connected to a Wi-Fi network and save footage to the cloud. These are usually simpler to install since no cables are involved. There are also indoor cameras that deliver treats to pets and monitor a room's temperature and air quality.
Floodlight Cameras
These outdoor cameras have lights that turn on when the camera does, letting them capture clearer video, especially at night. If they're wireless, they can be hardwired into existing lighting wires or powered by an outlet.
Factors to Consider When Buying a Home Security System
If you're looking to buy a home surveillance camera, there are a few things you need to consider:
Camera review:

Many home security systems have apps that allow you to view footage in real time while you're away from your house.

Durability:

In the case of an outdoor home security camera, durability is key. Ensure your camera can handle severe weather conditions and temperature changes.

Connectivity:

The types of networks your camera requires and connectivity to other ports and docks will determine if your camera can be connected.

Power:

Not all cameras are powered the same way. Some are plugged in, others require batteries, and some might be rechargeable. Outdoor cameras may use solar panels. 

Image quality:

Installing a home security camera that produces grainy and blurry footage isn't worth your time or money. Look for a camera with at least full HD resolution or 1080p and, better yet, 2K or 4K.

Field of view:

It is ideal to use a camera that has a wide-angle lens. It should provide you with a field of vision of around 130 degrees so that you can see to the left and right as well as straight ahead. You might also utilize a camera that can pan and tilt.

Night vision:

You should ensure that an outdoor camera that does not have a floodlight is equipped with night vision technology. An infrared REF sensor or a bright white spotlight might provide night vision.

Two-way audio:

Most security cameras have built-in speakers and microphones to speak to the person viewing the camera.

Storage and recording:

Security cameras may have local storage with built-in storage, a micro-SD card, or cloud video storage. In the case of local storage, the footage is stored locally, and you will need a separate device to review the footage. With cloud video storage, the footage is automatically uploaded to a cloud server, which you can access via your smartphone.

Smart home integration:

Voice assistant software can be set up to communicate with your home security system. Cameras that integrate with smart home devices can give the user greater control over a system. This may even include geofencing options, which will automatically arm and disarm the security system when residents leave and enter the property.

Alerts:

Security cameras can be equipped to send notifications to your smartphone in real-time. Many modern security cameras can be set up to send notifications for movement, intrusions, and if the camera is deactivated.
Installing a security system is about a lot more than just mounting cameras. A number of factors go into determining where to mount the cameras, what type of cameras to mount, and even what direction to point the cameras. Because this can be so complicated, hiring a professional security company to install these systems is strongly recommended.
If you're looking for someone to install a security system on your property, visit us at Advance On-Site Protection Security. We have years of experience helping homeowners install security camera systems, and we would love to help you with your security needs.
Categorised in: Home Surveillance
This post was written by Writer